Crewture Post Game Report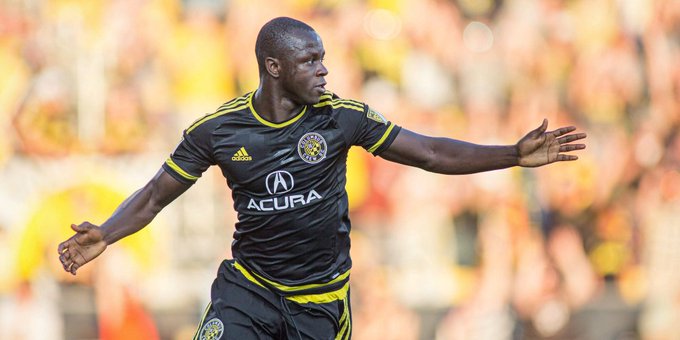 "I think we just killed ourselves today," Chicago's manager Veljko Paunovic said.
"We conceded a number of things, we made mistakes and the adjustments we made were not good enough. I think in the second half, despite a moment we controlled the game. A team like Columbus will always make you pay for those mistakes."
Don't think Chicago ever controlled the game.
Artur had a moment 1:37 in below video and Meram had one as well 5:55 that should've been converted. Score could have been 5-1 easily.
"I think without undercutting Columbus, today we definitely lost the game."
Because they were bad and Columbus were thoroughly better.
The only other good opportunity Chicago had was de Leeuw again at 6:09.
The next best opportunities were with Manneh at 3:21 and Kamara at 5:46.
Was a wonderful result that was needed as Columbus were without their most vocal points as of late, missing two key players.
Federico Higuain was out perhaps for the final time as he was listed as questionable but did not play a role.
However, who knows if he will anytime soon as does the 3-4-2-1 work with an attacking central midfielder?
Think Crew SC have been better overall in this formation. Do you change the formation back for Federico Higuain?
Also, Pedro Santos doesn't have his green card yet.
However, Manneh went from his worst performance last game to his best this game.
Do the Crew bring Santos in more slowly then?
I think for the money they spent and the fan eagerness Santos is in the next game if he is eligible.
Nevertheless, is a good thing for Kekuta's confidence.
Same with Artur who had one of his best performances as well.
Artur has never been bad. But, sort of tapered off in the wow factor in the previous 2 to 3 games.
Perhaps we can thank his brother for coming to town.
Think I read that Artur's brother is staying for the rest of the season.
Everyone seemed to play well. Mensah had another good performance with Lalas Abubukar. Waylon Francis looked like Waylon Francis of old with his beautiful assist to Justin Meram.
A good team confidence builder going into a stretch of the next 5 out of 7 being at home.