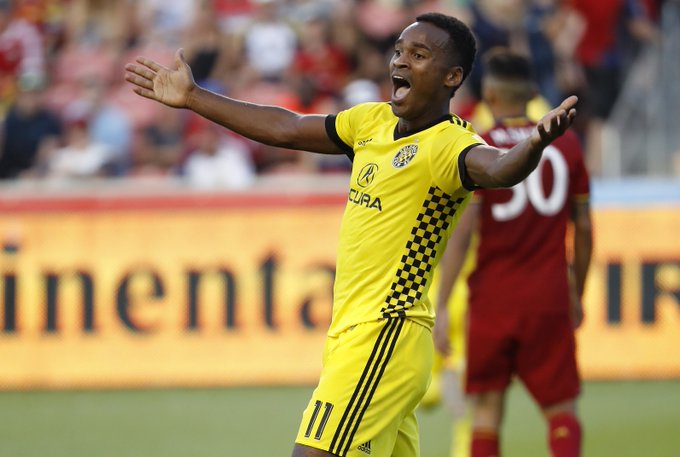 Not a bad tie as well for Crew SC.

Not terrible taking a point at altitude; especially when considering we were down 2-1.

Mike Petke was unhappy again.

Columbus was playing its third game in eight days, but that's not what Petke saw. "We looked like the team that had played three games," he said.

Petke paused and added... Forgetting most of his fans are Mormons:

"You drown your sorrows in your beer tonight and then we're on to Houston."

It was looking for a minute though like Columbus were about to dismantle again in the second half.


Yet, Ola Kamara finally got going again on the score chart as it has been four MLS games since he has.

Which has much of Norway interested in him getting a call up again.



Ola Kamara... Hvorfor er han ikke på landslaget? To scoringer for Columbus Crew mot Real Salt Lake i natt. Elleve denne sesongen.

— Yngve Gjerde (@yngvegjerdee) July 30, 2017
Ola Kamara har scoret 11 mål for Columbus Crew i MLS denne sesongen. En mann for Lagerbäcks neste tropp?

— Våre Beste Menn 🇳🇴 (@bestemenn) July 30, 2017
Still Ola should've had one.
Maybe two more.
Same for RSL.
So, considering okay.
Connor Maloney had a good first start with an assist and a goal saving tackle.
Crewture Highlights: