I'm personally from Western Pennsylvania and lived in Columbus for only a season and a half. So, I had no idea why people were calling it the Hell is Real Cup?
Well, if your the last one to know all things like me, here you go.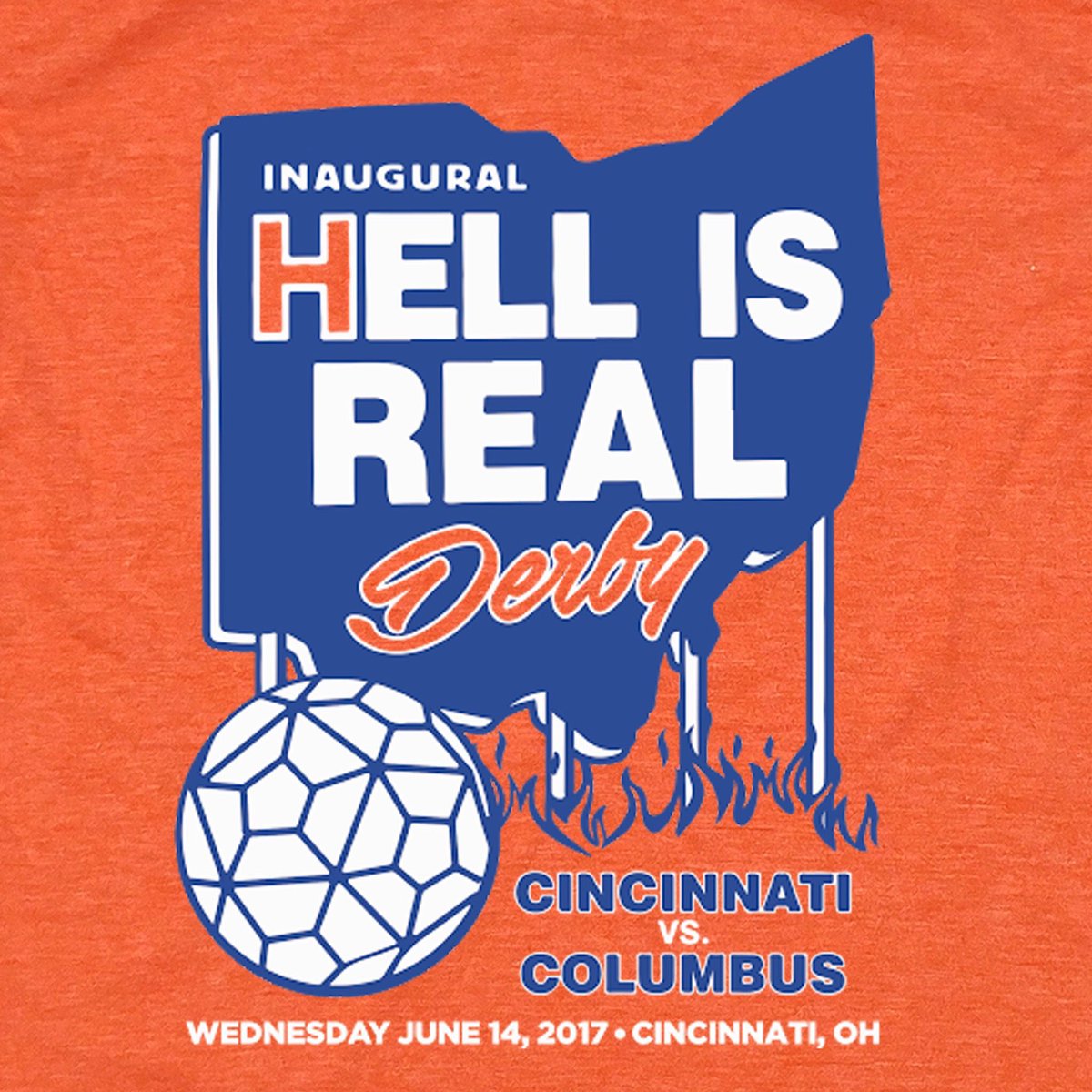 Gaven..
Getcha T-Shirts
— 71 North Clothing (@71NorthClo) June 6, 2017
I will go to Berhalter's home and call him bad names in front of his family if this kinda shit goes down on #614 in the

#HellIsReal

Derby.

— @SovietShooter (@SovietShooter) June 4, 2017
— Morgan Hughes (@Morgan_Hughes) June 3, 2017
Wednesday's are my only day off any week.
Don't work until 5 PM on Thursday.
And if I'm going to Crew games I'm driving three hours anyways.
So, why not make it four hours?
It's like destiny. See you there.
Schelotto..
Crew SC is apparently good for some call ups.
Not so good for Norway.
But, Jonathan Mensah and Mohammed Abu have had debatably questionable national team call up seasons. So hooray and... congrats?
Abu gets his first call up since 2012.
— ModernGhana.com (@modernghanaweb) June 5, 2017
Mensah is back in after being placed on bench for AFCONs by Avram Grant.
While Ola Kamara will be over here on like 40 goals in 60 games by season's end and still "nope."
Hejduk..
Congrats to Wil Trapp
— Columbus Crew SC (@ColumbusCrewSC) June 5, 2017
— Columbus Crew SC (@ColumbusCrewSC) June 5, 2017