May not see much of Pipa and the usual co. on Wednesday. Which may be good in a way. Maybe we can find someone else in Martinez or Hollingsworth to help jump start the second half.
Gaven..
Every Crew player on loan pretty much called in for US Open Cup match vs. FC Cincinnati
Cristian Martinez has been called in to main group after loan with FC Cincinnati. Link to story from Erickson.
U.S. Open Cup games often mean opportunities for reserve MLS players. Wednesday in Cincinnati could be Martinez's first chance to play for Crew SC this season in a live game setting.
If he earns an appearance, some familiarity with the opponent could be to his benefit.
"Last year I got a little bit more playing time. This year I haven't gotten as much. I'd like to work on that to get more playing time," Martinez said. "I just have to keep working hard, twice as hard, work very hard and show them that once I get the opportunity I can take advantage of it."
Other loanees called in include Connor Maloney, Abuchi Obinwa, and I assume Marshall Hollingsworth.
As Hollingsworth is about the only loanee, through performance alone, that probably deserves a start.
— Andrew Erickson (@AEricksonCD) June 9, 2017
Schelotto..
Crew fans don't approve.
Imagine that. 😄
I'd rather play a "B" side away at ATL and go out for blood against Cincy

#CrewSC

— Dakota Andrés 💛🖤 (@KOTAstewart) June 10, 2017
— Slice of Hell (@SliceOfTony) June 10, 2017
One thing I give Gregg credit for is he does whatever the hell he wants regardless.
I think it's the perfect game to start for Martinez and Hollingsworth.

We don't have to go crazy with the loanee starters yet think at least Martinez and Hollingsworth could be beneficial with not much of a drop off.
Especially since I'm thinking Martinez is the next one to get a go at right midfield since it's been rather eh.. regardless of who's been at that position so far in 2017.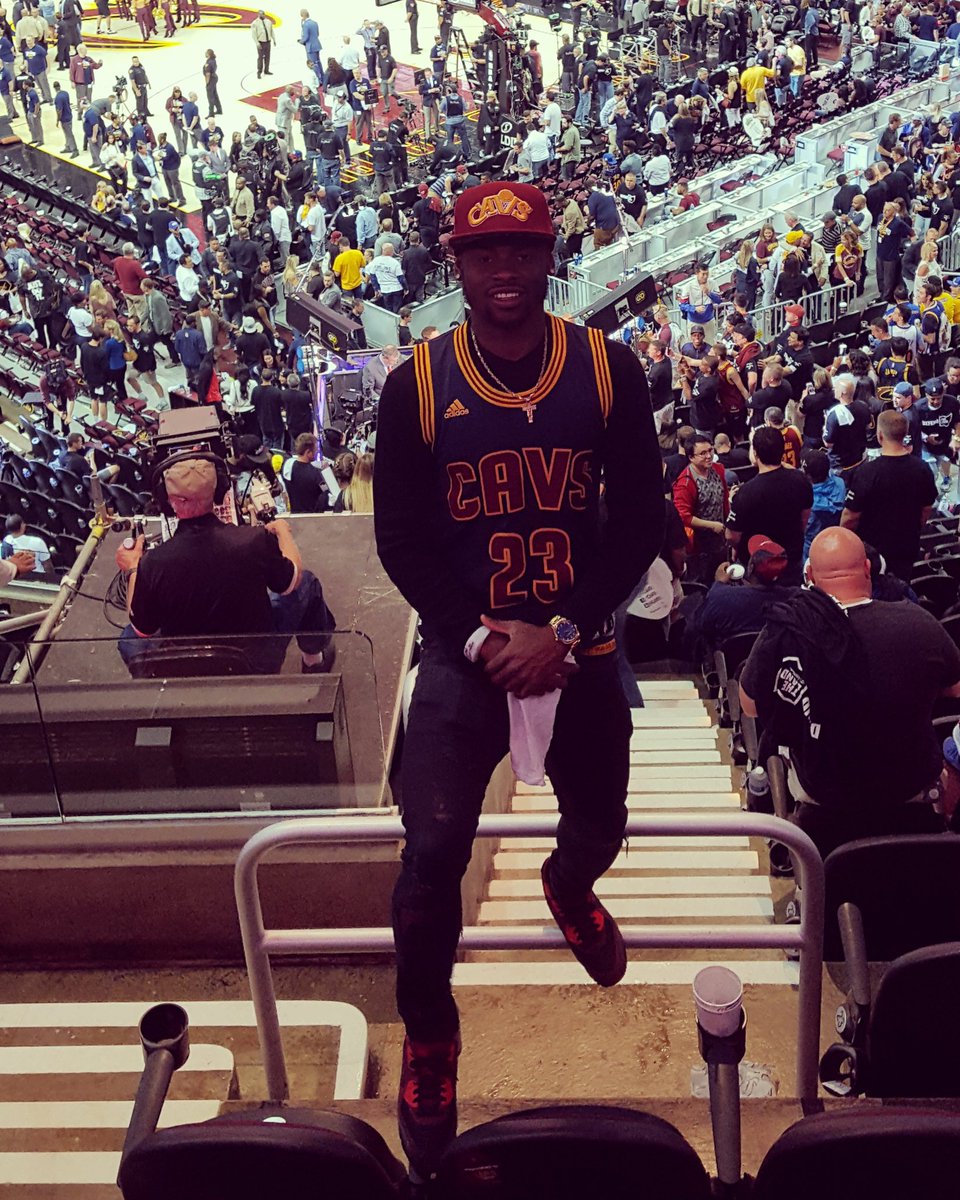 Hejduk..
Francis at Cavs game last night
Must be a good luck charm as the Cleveland Cavs finally got it sorted and won a Finals game 137-116.
Hopefully he had someone to celebrate with.