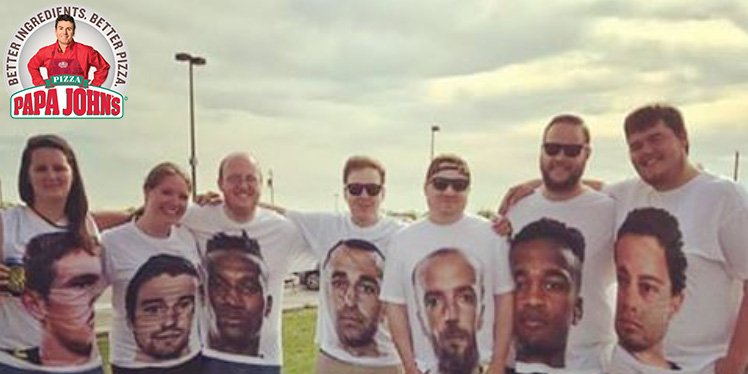 I sort of want these shirts.

Gaven, Schelotto, Hejduk: Three Crew SC-related social media topics of interest for today.



Gaven..
Somewhat content
This far into the season, how content are you with the current standings?

#CrewSC

— #CrewSC Polls (@CrewSCPolls) May 2, 2017
Compared to last season I don't know how you couldn't be somewhat content, even in fourth.
May 2, 2017
Better be Ola who is sort of due for a game.
Schelotto
..
No duh
Berhalter said "I made the wrong call" with respect to not making subs sooner. Hansen and Manneh came on in the 81st, I believe.

#CrewSC

— Andrew Erickson (@AEricksonCD) May 2, 2017
Berhalter does this quite often. Really it's one of the only decisions you have as a coach 2nd half.
Get on the ball with it.
Hejduk..
No Wil Trapp is
Homegrown player lord Wil Trapp.*
*I'm pretty sure the Columbus Crew are the only ones that truly care in MLS if a player is Homegrown. Do any fans?
Sure it's nice I guess.
— Tyler Fisher (@LWOS_TylerF) May 2, 2017
I just think we need 6 to 7 defensive midfielders at all times.