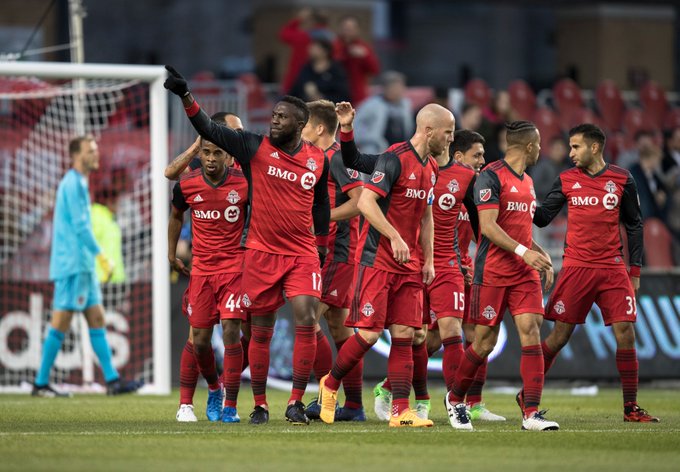 I'll put this all together because don't want to spend anymore time on it.

Toronto FC had 3 shots on goal the entire game, the first one was the PK miss.

The next two were the two goals by substitute Tossiant Ricketts.

Who came in in the 40th minute; As Greg Vanney wasn't too pleased and rightly so and made an adjustment early.

Two of them as Benoit Cheyrou came in as well on the other side of half, in the 53rd minute.

On the Columbus Crew end apparently Josh Wolff is no better at the substitutions thing...

Hector Jimenez in the 66th, followed by Adam Jahn in the 74th.

How about Kekuta Mennah someday? It's not like Finlay or even Hansen is currently tearing it up over there.

Berhalter and company are like this couple on the Manneh transaction.. "You must take Kekuta Manneh.."




You guys made the trade? No.

Well anyway the substitutions made the difference on the goal sheet and in possession which was 58% Crew at half and dropped down to 51% at the end of 90.

If you hate your life and want to replay all again. Here you go.