With AC Horsens of Danish Superliga.
Gaven, Schelotto, Hejduk:

Three

Crew SC-related social media topics of interest for today.
Gaven..
Steve Clark
Clark is doing well so far in Denmark. All of his highlights this year are listed here on r/Massive.
AC Horsens standings.
Would like the move, before and after Steve Clark, to work out in a positive way for everyone. Appears that 4-5 months in, couldn't go much better for Clark (starting in Danish Superliga) and the Crew (Steffen doing well).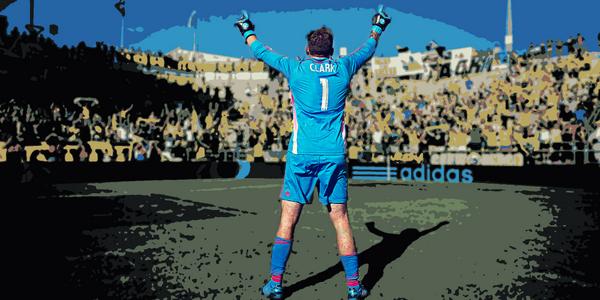 Schelotto..
Riverhounds on the weekend.
Riverhounds had another so-so performance, in a 1-1 draw at last place Charlotte.
After dropping a 2-1 result at home to St. Louis on Wednesday. Link.
The only positive from the two games is Kay Banjo scored in both.
— PGH Riverhounds (@PghRiverhounds) April 15, 2017
The only Crew player to play a role this weekend was Marshall Hollingsworth for 20 minutes.
The weekend prior the Riverhounds had four Crew players play. 3 starting (Lalas Abubukar, Marshall Hollingsworth, & Ben Swanson); another (Abuchi Obinwa) playing most of the game for an injured Swanson.
That game, on the road, was the Riverhounds only win on the year against Charleston.
So, why call back Abubukar?
Crew could and sort of need to send 3 or 4 players there currently not getting a sniff (Abubukar, Jahn, Martinez, Jimenez, Duka). Why not? Could be a better change of pace for them even.
Think Pittsburgh would sure as hell improve.
Pittsburgh, five games in, still holds onto the last playoff spot.
But they have to get going.
Does Berhalter think only his presence can improve Crew players?
I think playing does more regardless.
Hejduk..
Naess makes MLS Team of the Week
Naess was about as solid as every other week. Glad to see him get recognized.
— Columbus Crew SC (@ColumbusCrewSC) April 17, 2017
Meram is no surprise.