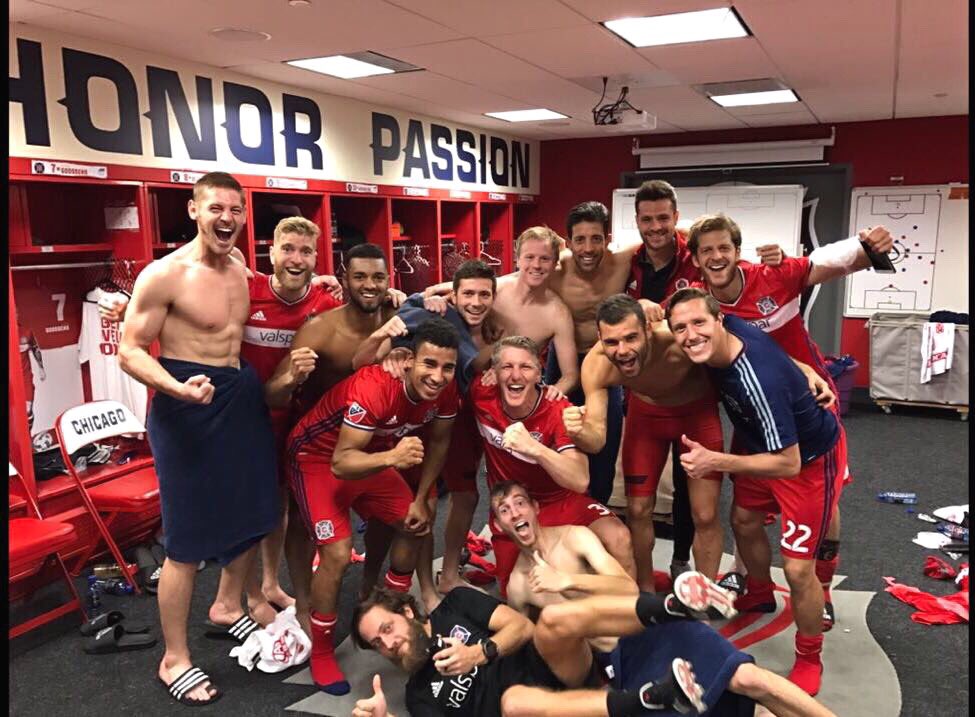 I would like the celebrations of the opponent to get back to a standstill this weekend. Schweinsteiger's twitter.
Gaven, Schelotto, Hejduk's:
Are the top Crew contemplation's of today. If you're new to the Crew... Video example of what is a Gaven, Schelotto, Hejduk.
QUOTEABLE:
Hansen discusses almost 70th minute goal, performance of team today:
Gaven..
Meram on form, Iraq.
— Josh Lafferty (@joshcaleb27) April 12, 2017
— Joe Tansey (@JTansey90) April 12, 2017
Schelotto..
Lalas is back from loan.
Columbus Crew SC have brought back Lalas Abubakar, who started for the Riverhounds this last weekend.

https://t.co/wfwuDcYrpo

— Rachael McKriger (@RachaelMcKriger) April 11, 2017
Here in practice today against Kekuta Manneh.
— Andrew Erickson (@AEricksonCD) April 11, 2017
Don't mean in a bad way. But, why?
Abubakar got 90 minutes for Pittsburgh in a win the last weekend. Why not build it into something useful for him with game experience at a level above college soccer. And for our partners, who got a good performance from him and a win on the road.
Unless he's now deserved a start? And who knows with Berhalter's last go at a lineup.
But, if not what's wrong with staying there for a bit, getting some games?
Hejduk..
I keep looking for more Lucas Gamba rumors.
— Yo soy tatengue (@Yosoytatengue) April 7, 2017
Only a matter of time 😉