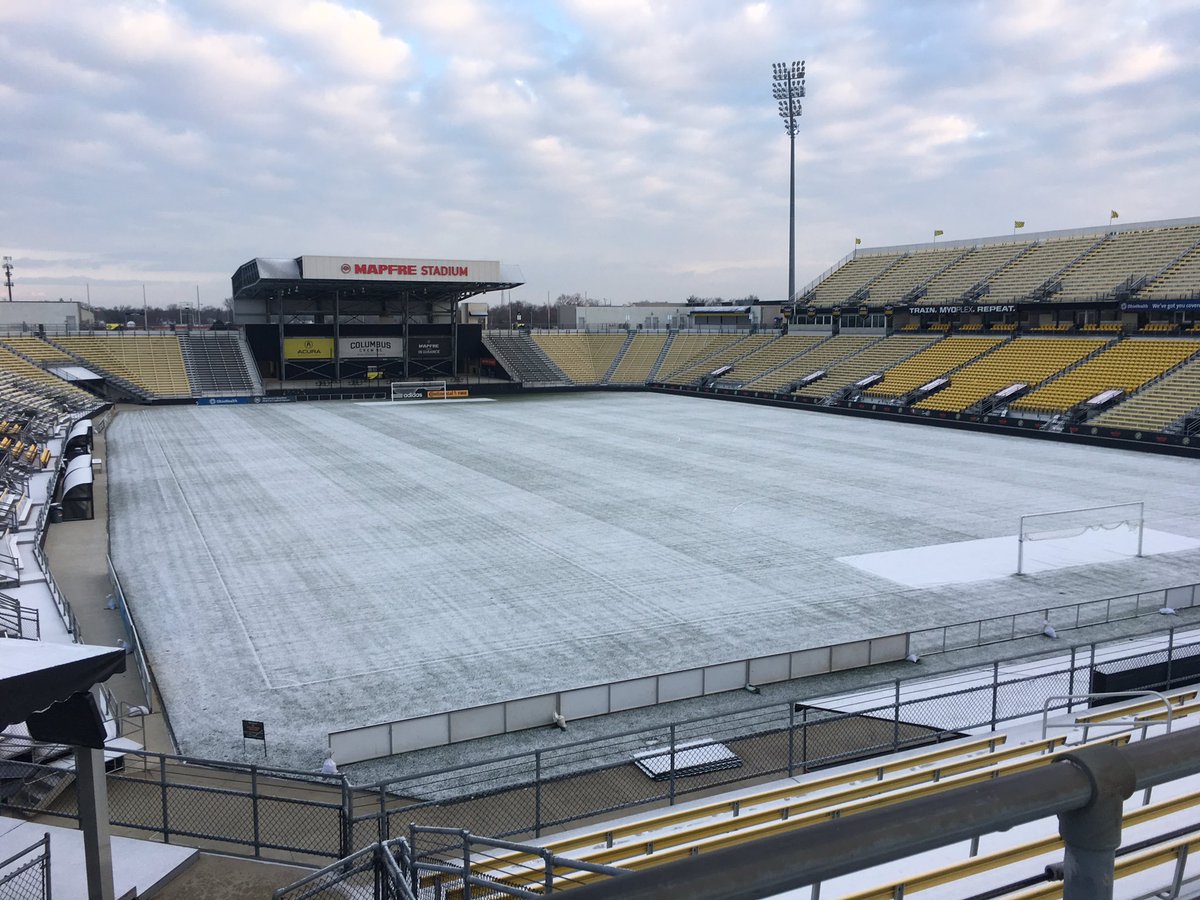 Gaven, Schelotto, Hejduk's: Are the top Crew contemplation's of today. If you're new to the Crew... Video example of what is a Gaven, Schelotto, Hejduk.

Quoteable:

"Today, for the first time, (Artur) saw snow, which is nice that we'd experience it with him," Crew SC coach and sporting director Gregg Berhalter said Thursday.


está frio
Gaven...
Are you ready?

— Crew SC Grounds Crew (@GroundsCrewSC) March 3, 2017
— Columbus Crew SC (@ColumbusCrewSC) March 3, 2017
Schelotto...
Starting eleven
The Massive on Reddit did a van vote for starting eleven.
This is what Crew SC fans expect for Saturday,
link
.
Hejduk...
And a bit perplexed.
From Andrew Erickson's The Columbus Dispatch article, link here.
Berhalter did not elaborate Thursday morning after Crew SC's training session, but said his roster will include eight international players on Saturday in compliance with MLS roster rules.
"We will. We'll get down there," he said of how the team will reduce its count of international players from nine to eight. "What I'd say is that on the game day availability, we'll have eight internationals."
Asked Thursday afternoon if any additional players had received green cards or if international status had been lifted for any players, Berhalter said, "Nothing's changed on that."
So, we'll either get there by magic or someone is headed out in March. Non-MLS transfer windows are closed. So, has to be a MLS trade today.
Or someone else is being loaned? What do you see occurring?