Gaven, Schelotto, Hejduk's:
Are the top Crew contemplation's of today. If you're new to the Crew... Video example of what is a
Gaven, Schelotto, Hejduk
.
Quoteable:
"That's the cagey part of the season where most games — if you look at what happened in the second half, the games deteriorated a little bit," Berhalter said. "So, when I look at Houston, they had a great first half. Second half, Seattle took it to them, got to 2-1, were unlucky not to get to 2-2. Atlanta was winning 1-0, (New York) Red Bull(s) comes back and scores two goals. This happened across the league, where there's a period in the second half where it was just hard to maintain the levels."
So it isn't just us. So there.
Link
.
Gaven...
Afful could have his own social media page, website
Busy as well with a sister partnership between Columbus, Ohio and Accra, Ghana.
Link here
.
Afful with GCSCI President and Crew SC's secret mob boss Tim Sword, jk 😄.
But, guy was on Crewture before last month.
Link here
, under the
Hejduk
section.
Holding a jersey up in Brazil last month.
Schelotto...
Anything to help Trapp
He was just named Team Captain.
Last year he was a MLS All Star.
For someone on a decline, if he is, he should write books on how to go about it.
Doing better than some currently that I mentioned yesterday. Tony Tchani,
link here
.
Keep doing what your doing Trapp. That would be my advice.
Hejduk...
Calm yourself.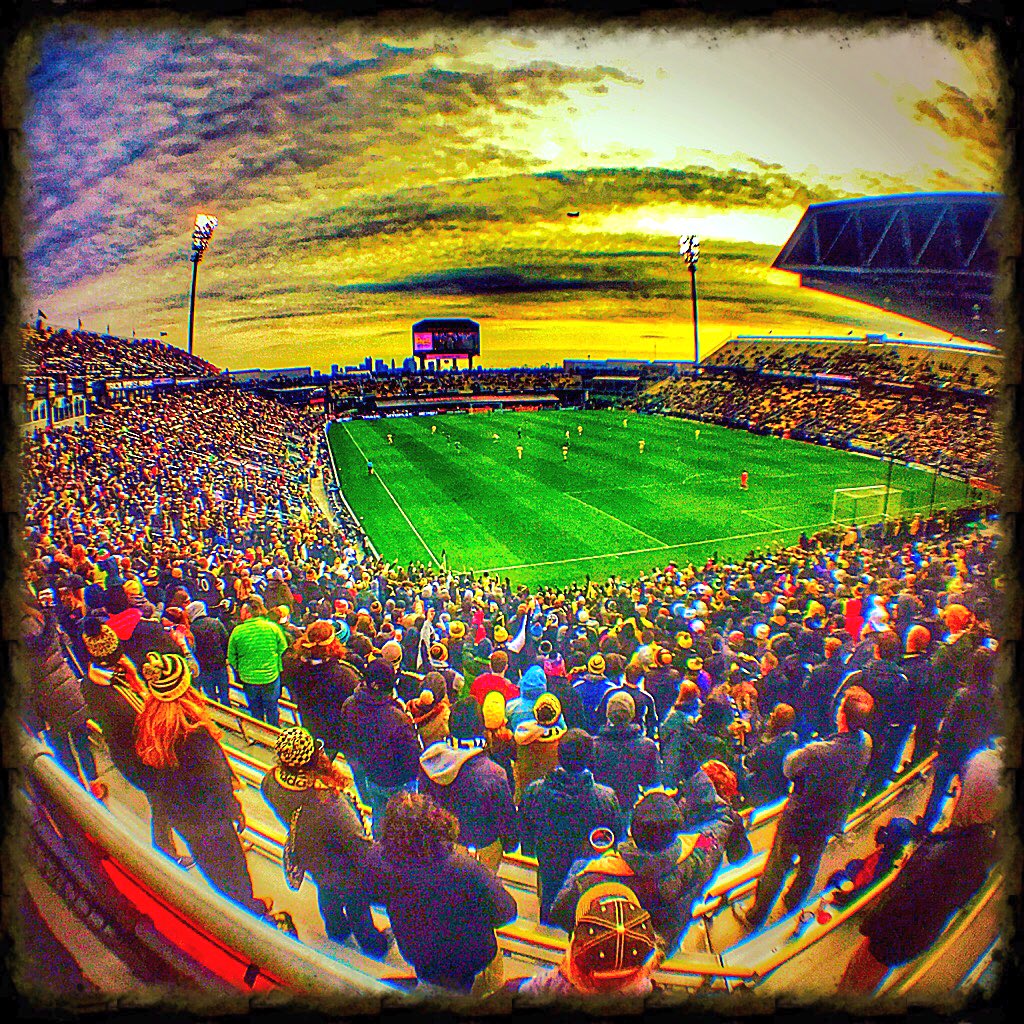 An article that was wowed with Atlanta United but not much else in the first week in regards to MLS attendance,
LINK HERE
.
The Galaxy, for example, didn't sell out StubHub Center on a Saturday afternoon, drawing 23,554 to the 25,667 capacity venue, a number the club ignored the figure on its official stats sheet.
Did the relative lack of star power after the offseason exodus play a role in reducing the buzz around the Galaxy?
Other established MLS franchises also experienced attendance declines.
The Colorado Rapids and Columbus Crew, both original members of MLS in 1996, had their opening day attendances fall almost 8 percent and 12 percent respectively compared to the first game of 2016.
Likely had much to do with the 50 percent drop in temperature compared to last year against Philadelphia.
😱