Gaven, Schelotto, Hejduk's:
Are the top Crew contemplation's of today. If you're new to the Crew... Video example of what is a Gaven, Schelotto, Hejduk..
Quoteable:
"It was a little bit of figuring out if it was real or not," Hansen said afterwards with a laugh. "It's unbelievable; there's so many things you want to think in that moment."
Gaven..
Hansen
After I said last week the DC United commentators were so bad, I
even
wished for Dwight Burgess and Neil Sika. Niko Hansen scores his first ever Crew goal and Burgess goes with a
Mmm bop
.
— Major League Soccer (@MLS) March 26, 2017
Who knew with Berhalter's man crush for Scandinavians that he would have better luck finding a good one in the MLS Draft.
Maybe Berhalter does know what he's doing? Famous last words, will now lose the next twenty games.
Just my sarcasm, it's how I protect myself.. 😉
Just had a very off year in 2016. Not alone. Could say the same for Portland, Porter. Yet, if
Portland's that good without Nagbe and Guzman would not be shocked to see them around again come December.
This score, this time around though. Same surroundings is fine.
Both teams just need to be a little more proactive with their roster turnovers when things are going good the next go around.
Ok with that for Portland fans as well; as can respect far
more than Seattle, Chicago, Toronto, Orlando, or well anyone else.
Just Porter is annoying, so watch him be the Crew SC coach in 7 years.
In addition on the Hansen talk, Meram stated Hansen reminds him a lot of himself in the beginning. But, may be more of a compliment to Meram.
Denmark could already use him if their pinging their future hopes on Emil Larsen 😅 and company. Larsen still played for Denmark in the Olympics in Brazil after last year on the bench with Columbus.
And there never catching my Poland. Which somehow went from complete crap surrounding Lewandowski and Piszczek
to the rest of the team at PSG, Monaco, Napoli, and elsewhere in the Premier League or Serie A.
So would keep an eye on for the next year or two if I was Arena. Think Hansen may be a diamond in the rough type. But, a step above. Would like to surround Pulisic with some other skilled on the ball players eventually.
And if either Hansen or Meram could play on the right side. Can either? I would consider one on Finlay's side who had a difficult game again.
But, of course still stayed in. I swear he's secretly Berhalter's son.
Meram was the sub, despite playing better. 😑
Schelotto..
Tifo
And a description of rationalization behind Tifo. Quite clever. Well done.
— Michael Hurley (@MichaelHurley_) March 26, 2017
Keep them coming please. Love some Crew SC tifo porn.
Actually my favorite type 😄.. Because I'm weird.
This one looks pretty intense.. Were there 5 sheets covering the section and then replaced with 5 others? If so 👍 dang.
A bit daring. Props.
Hejduk..
Crew SC ruing the chances for some internationals?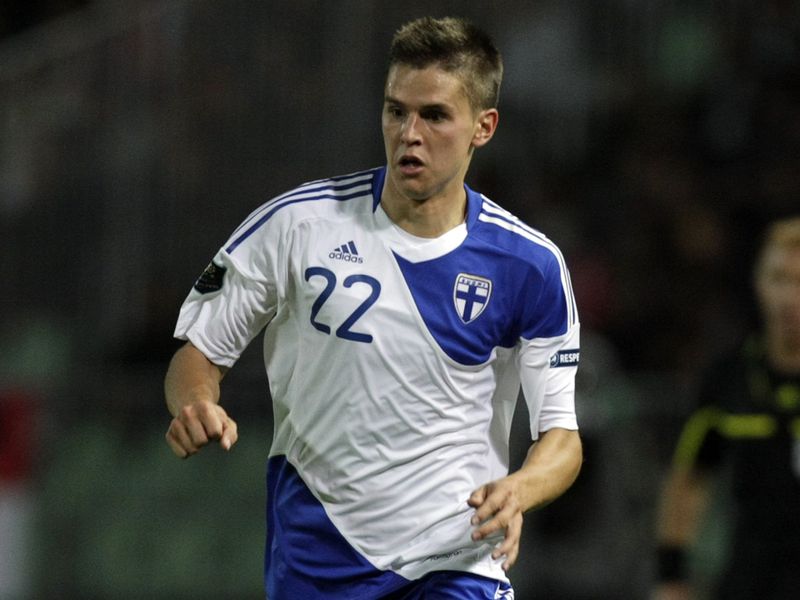 Harrison Afful is doing just fine.
But, I wonder if it led to Mensah finding his way on the bench for the 2017 AFCON's for Ghana? Guess we will see with the next Ghana coach.
Could've been something already in Avram Grant's mind since Mensah wasn't exactly killing it in Russia previously.
With that in mind...
I tuned in excitingly last Friday to watch another Crew SC player play internationally for his country, one Jukka Raitala.
Guess where he was after moving to Columbus? On the bench too.
He started the last three games for Finland. Started all prior games for Finland in qualifying, except for one substitution appearance.
But, didn't see a second in a 2-0 loss to Turkey. Considering that was likely the incorrect decision since Finland sucked, likely will see him in a friendly against Austria tomorrow.
Jukka may be dealing with a new coach soon as well.
Jukka Raitala will be back from int'l duty later this week, likely to be available Sat but we'll see how jet lag impacts him.

#CrewSC

— Andrew Erickson (@AEricksonCD) March 27, 2017
I say no rush as I've sort of missed Francis's crossing and passing. Think he's even better than Afful at that.
Hopefully Raitala doesn't lose his starting spot with Columbus as well for taking this international call up. I think that battle will be a bit interesting.
Wonder too if Raitala could be a left CB on that 3 back CB line with Francis farther up in the formation as they did formationally for the DC game; as that may allay concerns towards him for his defense.
I think Raitala's good too. But, debatable who's a better fit at their best. Could be Francis. Crossing was better at least, Afful's could be better as well.