"Do we have to play one more Brazilian team tomorrow?" 😓 😊

The Crew are down 10-0 to Brazilian opponents so far.
Gaven, Schelotto, Hejduk's:
Are the top Crew contemplations of the day. If you're new to the Crew... Video example of what is a
Gaven, Schelotto, Hejduk
.
Gaven...
Crew play Ituano FC tomorrow morning of Serie D and of the Sao Paulo A1 Paulista Championship.
If you needed to know their colors, and of more Brazilian teams. You're welcome.
The Crew's previous opponent Gremio Osasco played two leagues below Ituano in the Sao Paulo A3.
We lost to them 3-0.
So, if Sao Paulo FC is your MLS Cup 2008 Crew... Basically 11 Guillermo's since we lost to them 7-nil.
Then Gremio Osasco is your Pittsburgh Riverhounds (USL team) on Brazilian steroids. Whereas, Ituano is even a step higher in a Brazil version of the NASL (Indy Eleven).
Or Osasco is your English League Two, Ituano is your Championship side, SPFC is your Tottenham.
Therefore with how well were playing currently in this preseason, my prediction is we lose tomorrow 5-nil.
Ituano played San Andre on Saturday in the Paulista A1 to a 1-1 tie. So, hopefully the chickens (below) are tired or we decide to play with some will.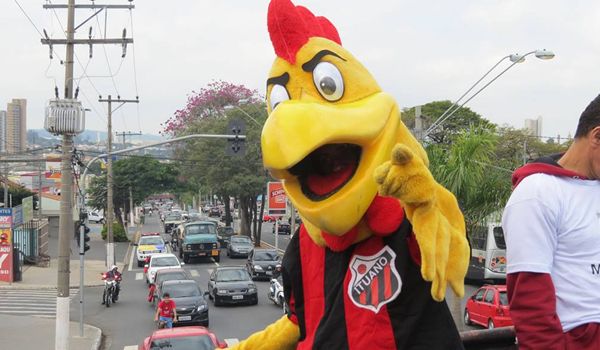 At least our picture game is one hundred.
— Columbus Crew SC (@ColumbusCrewSC) February 5, 2017
If we win I'll give the Crew credit if they once again don't report the score with their pictures. 😊
Gaven...
A Video Fan Guide
That should allow any new fan of the Columbus Crew to know what is up.
For better or worse.
If you need more fan guides.. I guess they're a monthly thing.
Hejduk...
Tchani's Cameroon wins AFCON

— FIFA.com (@FIFAcom) February 5, 2017
Hopefully for the 27 year old Tchani, he gets to be there with Cameroon in 2019 to defend the title.
Tchani has 2 appearances for Cameroon
And hopefully Afful, Mensah, and perhaps Abu... Maybe even Abbukar can put their hat in the ring for Ghana.
I'll just be happy if one continues to play 24/7. Enjoyed watching Ghana, Afful.
I'll miss Avram Grant's happy face. Watch him become Crew SC manager lol. Kidding, kidding.
Probably will become Schoenfeld's at Maccabi.