Gaven, Schelotto, Hejduk's:
Are the top Crew contemplations of the day. If you're new to the Crew... Video example of what is a
Gaven, Schelotto, Hejduk
.
Gaven...
Keep it classy Brazil
Essa zaga do Columbus Crew é uma merda, tá explicado

— Tricolor do Morumbi™ (@OGrandeSoberano) January 30, 2017
The above is from a twitter account for a SPFC fan website,
"This Columbus Crew s@#t sucks, it's explained."
I guess ESPN Brazil (translated link here) were not so impressed by the Columbus Crew yesterday either...
As the following article started off:
Many may question the relevance of playing a training game against a much inferior team technically
, as Sao Paulo did on Sunday morning in Cotia, when they ended up thrashing the United States' Columbus Crew 7-0.
Ouch.
Well, were making a good name with future Brazilian, MLS recruits.
We're technically much inferior than someone?
Don't tell Berhalter. 😊
Schelotto...
But, like anyone that's a fan of the Crew care more about team building. Which I think this will in the end achieve
Especially with our sturdy Stromgodset pipeline. Who cares, were set. They just need to be much more together this year.
— Justin Meram (@JustinMeram) January 30, 2017
Team building... That is the biggest thing that can be achieved on this trip.
And
some awkward pictures.
Hejduk...
Justin Meram with Iraq.
I try not to talk politics on here. This is a soccer website. I don't care who you voted for or neither do you as it goes with me.
But, Meram with Iraq in regards to
Trump
is a concern when your international career could be hurt for a little by an immigration policy.
For what?
And by a little won't last because Americans won't stand for it. FYI, all of us came from immigrant families at some point in our ancestry. So, kind of kills the idea of America.
From The Huffington Post:
No Major League Soccer players were born in the seven countries listed in Trump's order, but two have ties. Steven Beitashour of Toronto FC is an Iranian-American dual citizen who has played for Iran's national team. Columbus Crew's Justin Meram, similarly, was born in the U.S. but has played for the Iraqi national team. It's unclear how the order might affect either player. An MLS spokesperson declined to comment on the issue Sunday.


Michael Bradley, the captain of the U.S. Men's National Team and Beitashour's teammate in Toronto, said in an Instagram post Sunday that he is "
sad and embarrassed
" by Trump's refugee ban.
It won't stand when you have public figures, even Steve Kerr whose dad was killed by terrorism speaking out against it:
Overall, Meram should get the credit for doing WHAT HE HAS DONE. I'm sure there has been tough moments at times on both ends of that.
Give him credit for putting himself out there. An American that plays for Iraq.
I'm sure he is proud
as anyone with Iraq roots would be
and should be.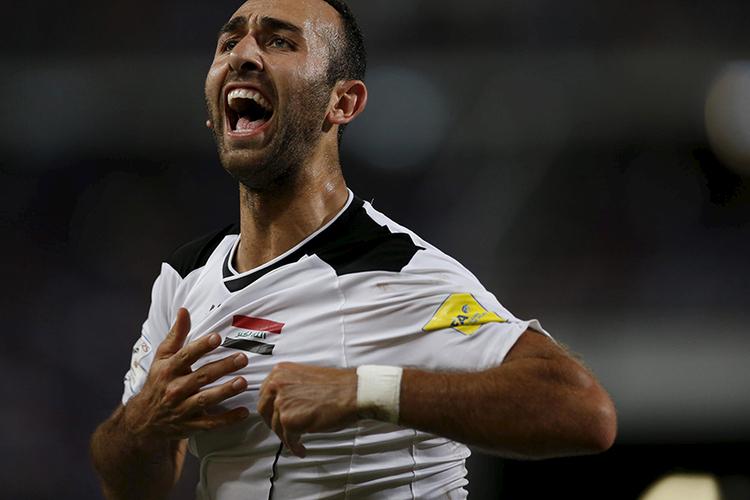 I'm sure it will all work out in the end. I also think Trump should just do nothing for a few weeks.
Had to change my start page because I was tired of seeing articles lately. Speaking of which, here's another article 😉 of
others that could be affected in professional leagues.