From the other side, Fire head coach Veljko Paunovic:
"What I expect is a reaction, a reaction from the last game," he said. "I think the last game…losing against one of our rivals that is very, very important for our supporters, the performance wasn't good, especially in the second half. The first half I would say was good, but the only thing was that we have to convert opportunities, the opportunities we had. I expect a reaction and I expect to see the team playing with pride."
I wouldn't expect too much Veljko. It seems as a MLS coach that you have to be a glaring optimist at all times. As some clubs appear to fear the soccer mom fans if the team isn't being rambunctiously spiritful enough.
I get you have to say some positive things to keep a job. But, there was nothing positive or good or anything that would make one expect a reaction or pride.
Crew have had several bad performances as well in 2016. But, at least one could expect the team can do better? Perhaps.
I'm unsure after the last game if the Chicago Fire can do much better. They deserve that bottom spot.
And for Paunovic. A lot of new coaches get an uptick of results from being the new guy. At least for a little while.
His team is three points worse than the Chicago Fire from last year, who were in last place as well.
So, in closing, it could be always worse Crew fans.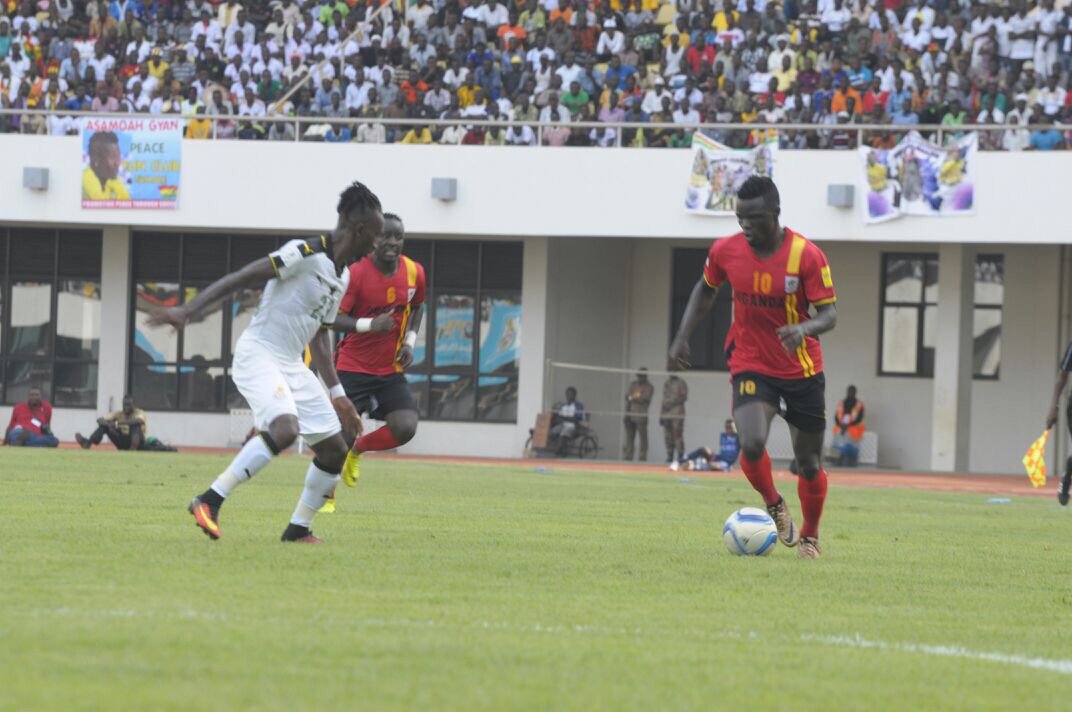 This Time Against Chicago, Harrison Afful Likely Out
A bit of a factor. Considering this set the tone in the last game:
Afful started both games for Ghana during the FIFA break. A World Cup qualifying 0-0 tie against Uganda and a 1-1 friendly tie against South Africa.
Afful created just the one goal for Ghana over the FIFA break as he was fouled in the box causing a PK for Ghana to take the lead over South Africa.
Then he left the game in the 62nd minute with a bit of an injury. Yet, whether serious unlikely that Afful would've been around Thursday either way, unless he is a cyborg, with playing in Africa on Tuesday.
All that aside. Probably unlikely to matter much
unless all results go this way
.
Nevertheless, just wanted to thank Hernan Grana for leaving early last year. That worked out a bit. A guy that's a out and out starter for Ghana, 65 Caps or a guy that currently plays for a second division Argentinian team.
Anyways, whoever plays in Afful's position Thursday. Nowhere as good. So, hopefully someone else steps up around the field.
Opponent Fan Take:
Just a new thing in the "What To Watch For" post. Actually
a comforting read
considering there's not many others doing worse than us.
Prediction: Columbus Crew 2 (Ola Kamara if he plays 57th minute, Meram 72nd minute) Chicago Fire 1 (David Accam sometime)