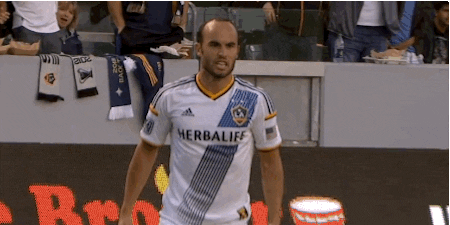 Gaven, Schelotto, Hejduk's:
Are posts on twitter that are either interesting, fascinating, amusing, and transfer or Crew team related. Mainly of the soccer world. But, once in a while comedic or political. (Fun video example of what is a
Gaven, Schelotto, Hejduk
).
#5
— Columbus Crew SC (@ColumbusCrewSC) September 12, 2016
Love this. Should be their day job. No seriously practice is like two hours.
#4
Do not underestimate the determination of a quiet man

— Mohammed Saeid (@Msaeid8) September 12, 2016
Word.. Especially since I only like talk on here lol.
#3
— Men in Blazers (@MenInBlazers) September 12, 2016
Your life is sad, when you say TGIM.
#2
— NBCSN (@NBCSN) September 12, 2016
During Copa America was kicking a ball around with Bieber, apparently was also kicking around future thoughts 😟
#1
— noah davis (@noahedavis) September 12, 2016
And then Landon Donovan of course. So dope, his return brings some added spice to the end of the season and playoffs. Which looking at Saturday, I'll probably need as a Crew fan. And on that note.
Crewture Random Spurious Clip of the Day:
Warm Up Music for the Day:
What So Not has some very great stuff lately. Burns is solid too. Burns "Near Me" is a good little video.
The two together, wow on this one.