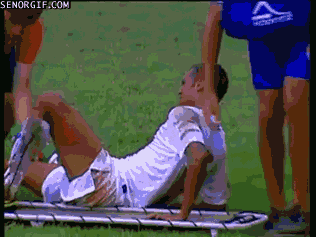 Gaven, Schelotto, Hejduk's: Are posts on twitter that are either interesting, fascinating, amusing, and transfer or Crew team related. Mainly of the soccer world. But, once in a while comedic or political. (Fun video example of what is a Gaven, Schelotto, Hejduk).








#5

— BBC Sport (@BBCSport) August 26, 2016
Interesting.
Belgium. Where the players will be more excited about meeting the assistant head coach than the head coach who appointed him.

— Neil Ashton (@neilashton_) August 26, 2016
True.
#4
— Newcastle United FC (@NUFC) August 26, 2016
#3
— Sky Football ⚽️ (@SkyFootball) August 26, 2016
In the looks department? Most definitely.
#2
— Sky Sports News HQ (@SkySportsNewsHQ) August 26, 2016
At least it's not ridiculous. I can respect Arsenal in that way.
Can sign someone and stick with it.
#1
— Oliver Kay (@OliverKayTimes) August 26, 2016
More spots being awarded in Champions League to teams in Spain, Germany, England, and Italy.
No playoffs in the future for 4th place in England. Like they don't always get in anyways?
Spurious Soccer Clip of the Day:
Oy vey, West Ham eliminated from Europa League by world powers Astra Giurgiu:
— Sky Sports News HQ (@SkySportsNewsHQ) August 26, 2016