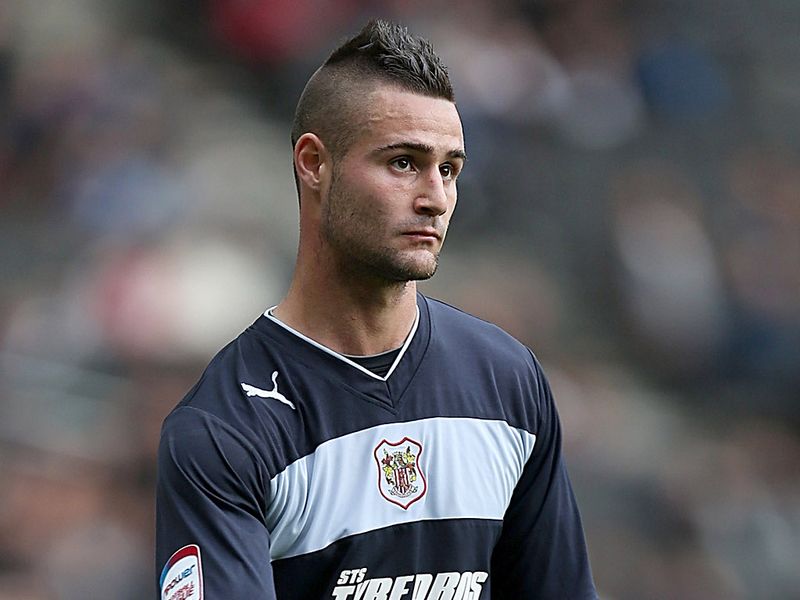 7/18/16: Nordecke World Journal (Marcus Haber/Ola Kamara Pairing, Amro Tarek, etc.)
We have a good amount of money sitting around and it's transfer time, is it good that the hottest news I could find is on former Crew player Amro Tarek and
Pokémon
?
If it makes you feel any better about the Crew struggles, former Crew player Amro Tarek is with his fourth team in 2016.
He was at Real Betis, was loaned to Columbus, played two minutes, mutually terminated with Columbus, then rescinded his contract with Real Betis. And then... Went to Ismaily for 33 days in the Egyptian Premier League, didn't play a minute there, and has now signed with ENPPI in the Egyptian Premier League as well. (
LINK
)
Gets around, good luck my man. Think he would've been better off waiting his time here. I'm sure ENPPI in the Egyptian Premier League (who plays in a 8,000 seat stadium) pays a bit less.
And I did like his look (build, height, speed) as well.
That Crew luck extending to everybody lately.. Or it tells something about the lack of an attitude assessment for some of our new signing's, between him, Larsen, etc.
** Read a writeup on Berhalter's discussion with Marcus Haber on FutbolMLS, that explained the thought behind that a bit better (
LINK
).
The fact that Haber isn't a huge star with a flashy resume may make one believe that Berhalter is considering two strikers up top. Because why bother if you're not? Why bother Haber whose resume isn't bad? Why throw Ola on the bench for 15 minutes a game to attempt to make Haber okay with being a bench player, when Ola's scored a few times in the final few minutes. If my hunch is for once correct; would be the first time we've had two up top since the early days of Schmid (like 2007).
I think unless it's someone with a ridiculously good, discernable resume; were going to two. As you're not bringing in Marcus Haber to replace your 9 goals in 13 games striker. If it was Thierry Henry, ok. But, if we sat Ola on the bench, I put up my "I surrender" flag.
And I hope because I think were better at DM with Tchani alone. But, this Haber guy also doesn't look bad at all.
No one does scoring goals.
Further, the 6'3 Haber is a bit of a force with his head. May lead to a lot of knock downs in the box that Ola Kamara could run in on. He's a completely different striker and they could compliment each other.
Unfortunately won't be $50,000 dollars as an international even for Canada. But, won't be a million bucks either. So, by signing him, should leave space for one or two very good new backs. If it doesn't (add someone to the exit door you don't see with us in the future).
I really think that's all we need. As I
mention in this post
.
He has a good age (27), good experience (76 appearances, 16 goals in League One); which is more notable than Kei's time over there (1 goal in 11 games).
Further, it's not like Ola was destroying things in Norway before coming to Columbus. So, right fit, those marks could go up. I'm more for this now, especially if it leaves space for two other defenders and Haber/Ola play together. Think that could be dangerous.
**Ecuadorian striker Jamie Avoyi may be still in the running as well, as Godoy Cruz coach Sebastian Mendez seems concerned about it. (
LINK
)