There's Only One Kamara Now.. Ola.
Finally, you all can focus on me.
And finally, Gregg Berhalter will have to start a new signing offensively, in a continuous fashion, before two years have elapsed.
That should make him melt with joy.
First, I want to say thanks to Kei Kamara for last season. That was dope.
Your reactions this season. Not as dope.
Even if true.
Fyi, If someone's on a hat trick and (especially if your up 3-1) you give it to them. Even if it's your central defender.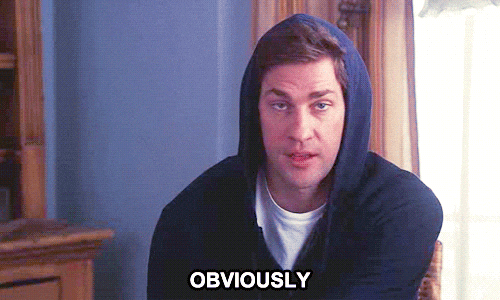 If your teammates are looking to pad their stats as the highest PK converter in team history (lol, everyone remembers that) you shouldn't cry like a baby either.
But, yet...
Frankly, I would've been better with two Higuaín's (Gonzalo) and one going.
Frankly, Hejduk.
Say, they got in a brotherly tussle and Federico had to go; Because he was you know being rude.
Think it may be ok.
We may be more dangerous just throwing Emil Larsen in, with the rest of our talented midfield
today
behind Kei. Even without the dream fantasy of Gonzalo, we could've taken Kei in this row and
perhaps
landed better.
Think about it. Before Kei, no MLS Cup in Columbus.. After Kei, we play like shit in one.
Still, if you didn't think his goals played a role in getting there. Best of luck.
Before Higuaín, Schelotto glory. After Higuaín, has great moments but playoff side at best.
His play last season was questioned numerous times on Bigsoccer, but has improved this year.
Yet, Emil (or well anyone) has speed or more of it. Won't have to reverse his play direction out of being slower than every other player on the pitch. Higuain could probably count the times he's run past somebody on one hand, with the ball.
Sometimes I think Federico slows things down too much.
So, I wonder if we might've been better off going with Kei in this hat trick controversy. Putting a more athletic, easier replacement, in Higuaín's place. And going more athletic.
Not trying to be mean. But, Federico isn't the athlete that Kei is.
I would've been okay with Larsen/Mabwati in addition to Finlay, Meram feeding Kei.
Perhaps more dangerous. Tougher to defend.
But, not going to happen. So, lets get behind Ola and hope he can surprise us up top.
I've liked his limited minutes off the bench. Some excellent runs.
This dumb good bye tweet
below
may help you. Who knows GB, AP might be more than right saying good riddance.
Nevertheless, Ola should send Kei flowers. If not for Kei going crazy, I bet Ola never sees more than 15 minutes on a pitch this season. As Cedrick has been here for over a year and probably has yet to log 90 minutes in total.
Also, enjoy your time with the Pittsburgh Riverhounds Emil Larsen. Because if Federico Higuaín won the Higuaín/Kamara battle there's no one ever playing in front of him this season.
That's why I'm not a fan of the DP status in MLS. Someone gets put as a DP and basically they can never see a bench.
I don't think Kamara went about it well at all, just playing devil's advocate. I credit him for not being afraid to voice something. Something, anything. Too many times this team is like "blah, blah, blah we lost. Everything's good" this year.
At worst, this shit storm forced something and hopefully it leads to a positive. In all directions. But, mostly ours.. And it could.
Just happy if it changes the terrible direction this team is driving in with a GPS updated 5 years ago.
Him and Higuaín weren't on the same page. They say more weren't on the same page with Kei in the locker room. Hell Tchani may be on another page, might not be injured. Won't be good for us, Kamara, Higuaín, or anyone Crew if they all start games on 11 different pages (
or new chapters as Precourt would say
).
So start anew. Even any new is better, even if some would've wished that new differently.
I just hope Ola can score. And the Crew make more than just legit rumors of a great signing in the Summer. Those are leaps, start with baby steps.