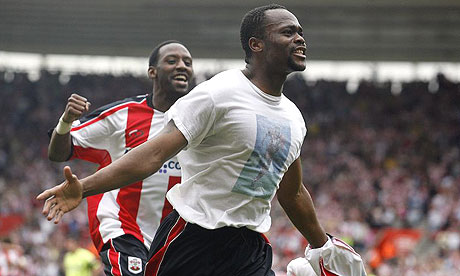 According to the Trinidad & Tobago Guardian, the Columbus Crew were to sign Stern John this Summer. But, John had to have surgery a week ago to repair damage in his knee from a previous ACL Injury. This will put that transfer on hold for six months, the Crew might bring John in from the start next season.

Here's the main part discussing John's delayed purchase with the Crew:


The disappointing part is that John was set to sign a new contract with
American Major League side Columbus Crew after the 2010 World Cup; which would have seen him make a return to the club where he first rose to international
prominence with a record tally 26 goals in 1998. "The Columbus Crew were going
to sign me but the deal is on hold now until I'm fit again and back playing,"
the 33-year-old John said on Tuesday from Ohio. He had been released by Crystal
Palace at the end of last season.