A player like Eric Bekoe of Ghana(left), who scored 17 goals in 22 games for Asante Kotoko FC might be the type of player around at this showcase. Well, hopefully. Bekoe signed a 4 year contract with Egyptian side Petrojet, but has yet to play for the Egyptian side. Also, U-23 players like Emmanuel Clottey (pictured right, who plays for Eleven Wise) or possibly Sadat Bukari (ESS) may be there.

According to Mitchell, Bliss flew out to Ghana today on what ammounts to a "wild goose chase" to look at some players in a showcase. As it looks like maybe the Crew will try to capitalize on their success in Africa via Emmanuel Ekpo.

The Crew currently have no cap space, but possibly the Crew will offload someone not pulling their weight during the transfer window, if they can find someone fantastic in Ghana or elsewhere. The players I listed above are probably out of our price range except maybe Clottey. Maybe the Crew will try to pick up some diamonds in the rough like New England with Dube and etc. instead.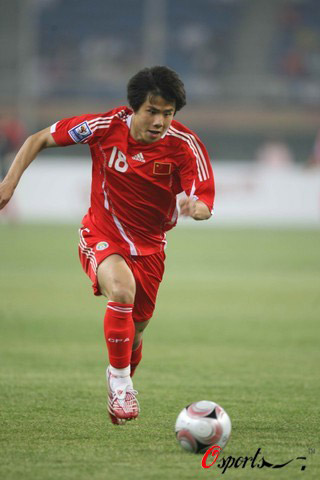 **Speaking of elsewhere, a Crew fan in China tipped the Crew front office about a relatively unknown Chinese player named Hao Junmin. The Chinese striker, who could give the Crew possibly that goalscoring punch they are missing isn't relatively unknown anymore. Hao Junmin scored in a 1-1 friendly international tie with Germany and is probably headed to the Bundesliga and now outside the Crew's price range.



But, who knows, maybe interest from Europe has died down since then.