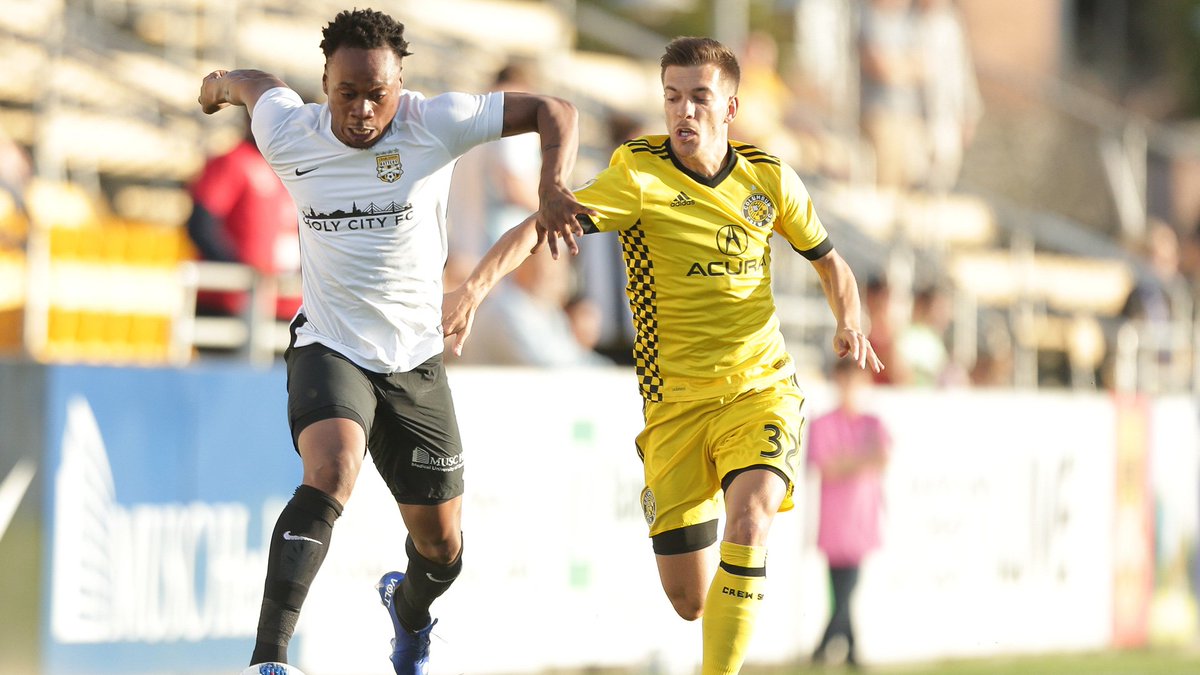 Santos competes first half on both wings. Picture by Zach Bland
Thoughts: Don't know how helpful the 1st half was? 11 players that are unlikely to find themselves starting with each other again in 2018 & looked like it. 2nd half saved via Opoku to Zardes. Opoku is blinding fast and has a future. Argudo had some good moments as well.

#Crew96 pic.twitter.com/ScSJhADvbj

— CREWTURE.NET (@crewture) February 22, 2018
Don't know how helpful the 1st half was? A bit of a mess with a group of 11 that will likely never start together again in 2018
or well ever
.
Not much possession or much of anything that resembled Crew soccer.
The only interesting moment, Cristian Martinez and Pedro Santos switched left and right wing mid-half. Interesting that this could be a rinkle during games this season. Also, Santos in particular had some good moments.
Mohammed Abu's turnover that led to Charleston's goal was a miserable moment.
I found the following commentary interestingly odd to start the second half.
"Milton Valenzuela is trying out for this team." What the hell is Thomas Rongen talking about?! Valenzuela is our signed young DP so would say he made the team.
— CREWTURE.NET (@crewture) February 22, 2018
Rongen had some questionable talking points at the beginning of the game as well. Guess you get to a certain point where you no longer study for commentary before games.
2nd half was saved via Opoku to Zardes. Opoku is blindingly fast and has a future. In addition, Opoku can send in a devastatingly effective cross or three as well.
I guess we found out why Opoku is a Generation Adidas player and why Major League Soccer teams perhaps shouldn't account so much for draft week performances.
On the other hand of that duo, Zardes had the game he needed after disappearing the game prior against Atlanta United.
It's definite Zardes is going to have a year under Gregg Berhalter as the striker for once.
He can not only finish perhaps just as effectively or more so then Ola Kamara. He is much faster.
Luis Argudo had some surprisingly good moments as well second half. Argudo has had a few over preseason games and I think the late draft pick will find himself with a Crew offer before the season begins.
CREWTURE.NET Man of the Match: Edward Opoku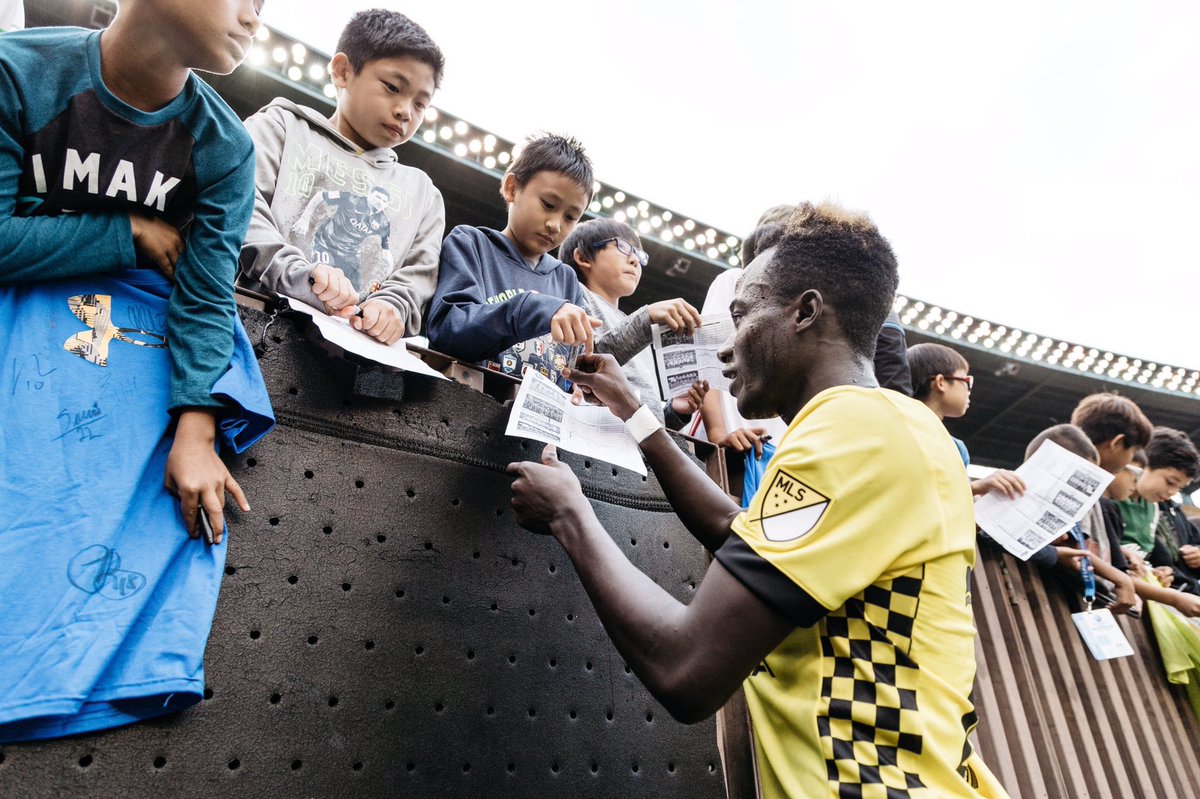 — CREWTURE.NET (@crewture) February 22, 2018
It was a tough call between Gyasi Zardes and Edward Opoku as both deserved it. But, Zardes has shown his effectiveness this preseason already with four goals. Zardes showed it even more so yesterday by making it six.
But, Opoku just had the half of his preseason terrorizing the Battery on the right wing.
Opoku not only had an assist on the first goal but on the second his effort blazing around the right side led to the turnover that led to the goal.
Excellent half that adds him into a serious conversation on the wings. At the least as a second half substitute.