Picture: Sam Fahmi, Massive Report
Columbus Crew's 2020 was MLS Cup winning.
Columbus Crew's 2021 was quite the opposite.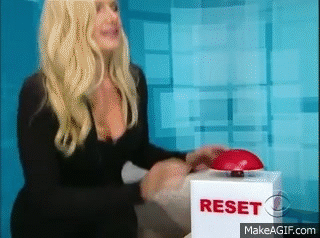 Dee hitting the reset button


But it wasn't an extreme reset, for one a few black and yellow guys just needed to become more healthy. Aidan Morris, Artur.




Sprinkle in a few plausible World Cup in Qatar additions for Australia and Ghana.
Improve the wingbacks, with a more comfortable Moreira and a newly positioned Santos who looked more than comfortable at left back last season.
In conclusion, a 4-0 domination at home offensively and defensively. Not a bad start up that mountain top. 💯
26 Feb. 2022: Columbus Crew fans show their support of the people of the Ukraine at the season home opener vs Vancouver Whitecaps at Lower(dot)Com Field in Columbus, Ohio.#Crew96 #MLS #ukraine pic.twitter.com/b14drzvQVd

— Sam Fahmi (@Studio79) February 27, 2022
Can feel the energy out on the pitch. pic.twitter.com/f1UARgz4TG

— The Crew (@ColumbusCrew) February 27, 2022
8TH MINUTE:
Whitecaps Red Card
60TH MINUTE:
That's just rude, @ crossbar.#Crew96 pic.twitter.com/4LV4kLYQJr

— The Crew (@ColumbusCrew) February 26, 2022
69TH MINUTE:
Nice moment seeing both back 🖤💛
The most wholesome substitution in history.

After season-ending injuries in 2021, both @arturl33 & @AidanZMorris got to take the field at @LowerFieldCbus for the first time 🖤💛#Crew96 pic.twitter.com/vMsFYrPpWw

— The Crew (@ColumbusCrew) February 27, 2022
84TH MINUTE:
In Game 1 of 2022, Derrick Etienne matched his goal total for 2021. Add another one of those to the list in Luis Diaz.
Big if can get both or even one going goal wise.
Then if you can you always want to get the Crew's #1 offensive danger started. Quite a positive way to end the 90 minutes of play.
WE DANCIN'

WE DANCIN'

🕺🕺 pic.twitter.com/H7Y0ZYozxb

— The Crew (@ColumbusCrew) February 26, 2022
4️⃣-0️⃣ #Crew96

Now that's a start to the season! pic.twitter.com/peh9HcwjeC

— Chris Doran (@ChrisDoran18) February 26, 2022
#Crew96 pic.twitter.com/ybK6PwQgyO

— ⭐️🟡⚽️Gerald⚽️⚫️⭐️ (@pizzathehoff) February 27, 2022