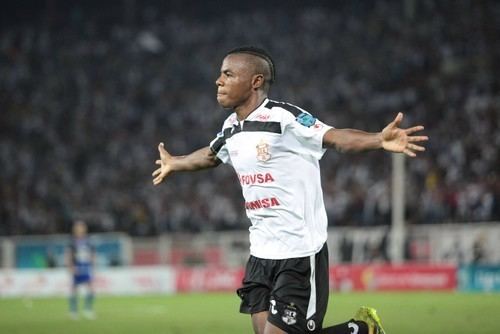 For the second Summer in a row it appears likely that the 22-year-old Venezuelan Jhon Murillo is again a Crew target. A Bola link and ZeroZero.pt link.
The Columbus Crew offered Benfica $2.5 million to $3.1 million for the striker/winger last July. LINK.
The first reports came across on July 5th, 2017 (LINK). Columbus wanted to buy Murillo outright whereas Benfica wanted to just put the talent on loan.
The two clubs went back and forth most of July 2017 before Benfica loaned Murillo to Turkish Super Lig side Kasimpasa on July 29th, 2017.
Benfica wanted more for a full on transfer.
Murillo made 25 appearances and scored 5 goals for Kasimpasa since then but returns to Benfica still not a part of their plans.
Benfica still appears to want more.
Murillo has a few other current possible suitors in Portuguese clubs Braga and Tondela. Murillo was on loan with Tondela prior to Kasimpasa yet neither Portuguese minnow

(in comparison to Benfica)

can likely offer the $3 million plus that Benfica requires.
Major League Soccer may step up to the plate this time.
If Murillo turns out to be even half of what another Venezuelan, one Josef Martinez has been in this league it would be worthwhile.
Berhalter had his hat in the ring last Summer for Murillo and is still looking for the same position again; as d
espite having more winger options than striker options,
Berhalter can never seem to have enough wingers.
Appears Berhalter believes he needs a winger on the other side of Pedro Santos at either the Jhon Murillo or
Przemysław
Frankowski
level compared to the Hansen, Martinez level.
Cannot hurt.
Columbus's last game at home against Atlanta shows they are definitely not at the Major League Soccer mountain top yet.